Apostle David Anderson - Co-Founder/ Director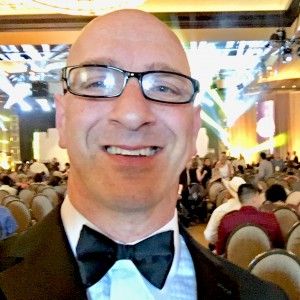 Apostle David Anderson
Apostle David has been a Christian since the Fall of 1984. Within one month of becoming a Believer, he started writing songs about his faith.  God added His blessing and endorsement.  Over the years, David has written nearly 400 songs.  Read his Music Bio HERE.
Since his youth, he has been a portrait artist.  He always enjoyed seeing and bringing out the beauty in his subjects.  Check out a link to a gallery of some of his work HERE. 
One of David's passions over the years was to build ministries from scratch.  He was always very entrepreneurial and often had part-time business ventures developing along with his full-time jobs and extracurricular ministry efforts.  His ministry development efforts included ARISE Inc (a proposed Christian Themepark), 2HIM Puppet Ministry (with wife Robin) "Two Hands In Motion", SYS Service organization (Sew Your Seed), Life Groups Ministry at The Journey Church, MoMENtum Men's Ministry also at The Journey Church, STEAM Events (All Day training events for men and discipleship-Serve, Train, Educate, Activate and Motivate), Straight Street Outreach nonprofit 501c3. RedGoneWhite (Christian Alternative Rock Band) and now Red Gone White Global Ministries. He was also a Bi-vocational Pastor for nine years while working a full-time job. He served as the Senior Pastor at Two Churches Seabrook Four Corners AC Church 2 1/2 years and Farmington AC Church for over six years.  

In addition to Co-founding RGWGM with his wife Robin, David is also wrapping up a 13 song CD also called RedGoneWhite.  Get a sneak peek at the songs and their stories right HERE.
Since the founding of RGWGM, David and Robin have also established Red Gone White Church.  This is an online-based church with campuses and/or teams on the ground in Sierra Leone, Uganda, Kenya, Ghana, and Pakistan.  
Along with Evangelist Emmanuel Jongo of Sierra Leone, David has also co-founded Hope Rains Foundation (a ministry od Red Gone White Church).

Check out David's Blog "The Hour is Near" right HERE.
To view David's Personally Branded website, please click right HERE.