Rev. Robert Brookman-Korsah - West Africa Ambassador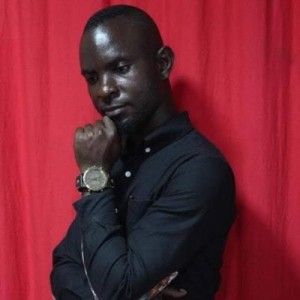 Rev. Robert Brookman-korsah was born on July 1, 1985 to Betty and Daniel F K Amissah. Being a Christian home, he was raised in the knowledge of and the foundation of the word of God. His father is a Bishop in the Christ Gospel Prayer Ministry International. Robert attended Abakrampa Senior High school in 2007 in Central Region moved from there to Tema in Great Accra Region.
While attending church at Christ Harvest the Nation Ministry, he was part of a mission team in the church. He used to participate in  outreach efforts with missionary's from Norway, Sweden, Chile, USA, Canada and Germany whenever they come to Ghana. Robert remembers, "That is where I got my passion as a missionary".
And in 2011 he left from Tema to Accra and there joined the Assemblies of God church because CGPMI churches were not established in the Central Region where he was living. So in time, Robert got more and more involved in service within the Assemblies of God church. He became part of the youth ministry and in December of 2018 he was voted in as Youth President. He was integrated into this office in January of 2019.
Robert is a very humble man with a lifelong desire to serve God. When asked what does the future hold for him, he said, "I see myself as a missionary organizing a medical mission team providing clothing, shoes, and food to eat in indigenous countries like Sudan where the wars have destroyed the country."
Robert was extremely instrumental in RGWGM's first tour through Africa in 2018.  Since then he has agreed to join our team.  We are excited to have him officially as our West Africa Ambassador, as he lives and serves out of Ghana.