Rev. Shaban Solomon - Director's Assistant/East Africa Ambassador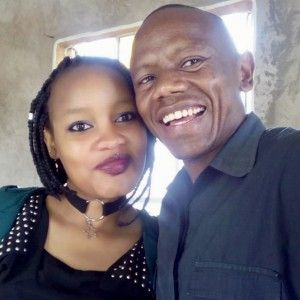 Shaban Solomon
Rev. Shaban was born in the year 1989. From childhood he struggled with identity, having been born into a family of both Muslims and Christians. He remembers in his early stage of life that he was once bewitched and he could not speak and he immediately ran to his aunts for Prayers.  He was always loved by the Muslim brothers and also his Christian brothers too and he would find myself worshiping with Christians on one Friday and Muslims on the other Friday.  But as he started growing (at around 9 or 10 years of age),  he found himself more and more attracted to Christianity.  His parents would send them for madrassa but instead of going there he would instruct his brother to follow him for Sunday school at a local catholic church near their home.  As time went by, his parents also converted into Christianity and they wouldn't have to lie anymore.
He left high school in the year 2008, went to college but did not conclude his studies due to financial struggles.  While still in college, he pioneered a roundtable banking sacco for the youths in his home area but it never grew to its full potential due to frustration and lack of commitment by the team that he had around him.  Later in 2011, he started a project to support slum dwellers near his home area dubbed,"THIKA GREEN INITIATIVE".  It also took a turn after a sponsor who had political ambitions was misdirected by his P.A.  
That did not deter him.  He later joined an NGO with a local Nigerian father and worked with him for a number of years. This opened his eyes and gave him a broader perspective of not only the struggles of the people out there but also the unknown troubles that a real leader encounters having to outweigh the pro's and con's of each and every decision.  He also learned about the dangers of mismanagement and lack of transparency (which is the core of the battles within). There was also a time when he wanted to run for a political seat in his town as a ward representative...just after the injection of devolution into his government, but again it never went through.
What is the reason for all of these setbacks according to Shaban? "It is because it's what God has used to bring me to where I am now. It was after receiving Jesus Christ on 25th Feb 2016 that God started revealing His Divine Purpose for me, and He graciously revealed to me that I had not been ready yet, at my level, in the season that I am in now, I have seen The Hand of God in my life, He hid me,"for such a time as this".  During the process He has bruised me as He used me to manifest His Will in my life in ways that only His Grace has brought me through."

Shaban is deeply passionate about The Word of God and business, something that he has shared with Founder David Anderson (his Spiritual father) quite often. He believes that, "It is high time that we take back our position in this world and bring back the children of God to His Kingdom. Its a high time that we surrender ourselves to the leading of the Holy Spirit and cast out demons, rebuke the wicked ways of the world, heal the sick; spiritually, emotionally and physically. It is high time for the children of God to be the heads and not the tails, to lead and not to follow, to lend and give and not borrow....it is high time for us to do exploits far and above and beyond measure. I am also very passionate about agribusiness; which I know God shall make a way for us to instill into our system. So that as we feed God's children spiritually, we will also feed them physically and also empower them financially."
Most recently Shaban has accepted the role of East Africa Ambassador for RGWGM, as he resides and serves out of Kenya.

Check out Shaban's Blog "The Vinedresser's Gospel" right HERE.